Shipowick-Smith Counseling LLC is an interactive, solution-focused therapy and treatment practice. The focus of our therapeutic approach is to provide support and practical feedback to help clients effectively address personal life challenges. We integrate complementary methodologies and techniques to offer a highly personalized approach, individualized and tailored to each client's needs. With compassion and understanding, Jesi, Ashley and Darla work with each individual to help them build on their strengths and attain the personal growth they are committed to accomplishing.
---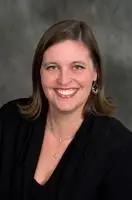 Jesi Lingo, M.Ed.; LMHC; SUDP; CMHIMP

Jesi has a comprehensive background in mental health and substance abuse counseling. Jesi has worked as a mental health counselor for ten years and substance abuse for five of those years. Jesi strives to help her clients achieve personal/social development throughout their lives. Jesi has extensive experience in working with clients as they face behavioral, personal and social issues. Jesi has a certification to help her clients heal holistically by looking at nutrition, exercise, lifestyle, supplements and how they affect mental health. She works with people ages 13 and older address problems with behavior, substance abuse, trauma, personal struggles and social challenges. Specializing in Cognitive Behavioral Therapy, she believes that a combination of empowerment and self-motivation is key to overcoming any obstacles someone might encounter in his/her life. She uses her EMDR training to help her clients with trauma and PTSD. She is our lead counselor and is the supervising counselor for both our mental health and substance abuse programs. She is affiliated with the American Counseling Association.
Leianne Trefry, LMHC; SUDP; PRT

Leianne is a National Board-Certified Counselor who has had the honor to work with many diverse individuals ranging from incarcerated adolescents to those who suffer with chronic mental illness such as schizophrenia, schizoaffective and disorders. With over 10 years of experience working with children and adolescents in a behavioral health setting, she is an of self-care, empowerment and nurturing the family as a whole. Leianne enjoys focusing on the strengths of the individual to encourage change and has worked with many who have experienced trauma, anxiety, depression, self-harm and substance abuse. Specializing in Cognitive Behavioral Therapy, she is a certified Child Mental Health Specialist and is a dual-diagnosis clinician working with those who may struggle with substance use. Implementing a practice that includes mindfulness techniques. Leianne is passionate and enjoys working with those who want to build a life worth living.

Darla R. Daniels-Smith, LMHCA; SUDPT
Darla joined our agency in April 2021. She is a dual-diagnosis clinician with degrees in clinical counseling psychology and substance use disorder counseling. Darla works with both adults and adolescents ages 13 and older. She believes that no single approach is right for every individual. Darla is trained in multiple evidence-based modalities to help clients with a variety of personal, developmental, and behavioral obstacles from mental health illnesses to the daily challenges that arise in life. She enjoys working with people from diverse backgrounds and personalities. Darla works to help clients discover their own strengths while discovering new tools, skills and self-awareness to meet their individual needs. She is affiliated with the American Psychological Association, the American Counseling Association, and an active member of PSI CHI.
Edgar Huerta, SUDPT

Bio Coming Soon................................
Melissa Payne, SUDPT
Bio Coming Soon ..............................